The Covid-19 epidemic at Aston Villa has yet to improve after the club found nine positive first-team cases last week.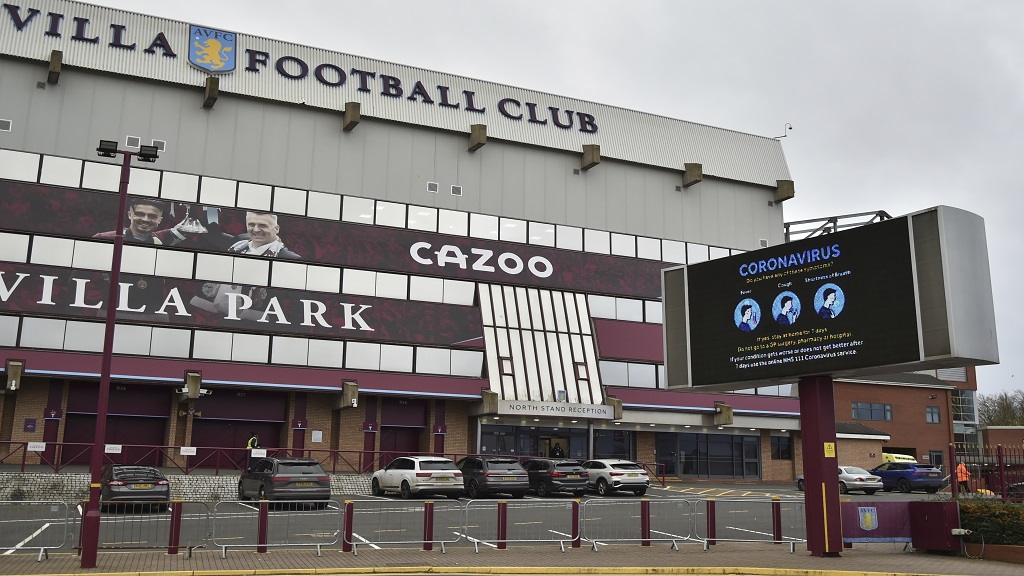 Outside Villa Park Stadium
A few hours ago, the BTC Premier League announced to postpone the match between Aston Villa and Everton this weekend. This is because the translation of Covid-19 in Aston Villa has not been improved. This is the third match of Dean Smith's army of coaches this season to be postponed due to disease.
Before that, Aston Villa had to postpone the match against Newcastle on December 4. Most recently, they could not attend the match against Tottenham this morning (January 14), forcing the organizers to pull Fulham instead. Last week, Aston Villa used the U23 squad to play against Liverpool in the FA Cup after finding nine members of the first team Covid-19 positive.
Excerpt from the Premier League BTC: "Aston Villa's match against Everton at Villa Park, scheduled to take place on Sunday January 17 at 12 o'clock (local time), has been postponed. Villa's match against Tottenham (scheduled to take place early this morning), a significant number of players and staff of this club still have to be isolated.
Therefore, BTC Premier League has agreed to Aston Villa's proposal to postpone their game on Sunday.
In addition, the postponed match between Aston Villa and Newcastle on December 4 has been scheduled to kick back at 8pm on January 23 (local time). This is the right time as both of these teams have been eliminated from the FA Cup. But before kicking back against Newcastle, coach Dean Smith's team will have a trip to Man City on January 20.
This season, Aston Villa is playing quite impressively. They are ranked 8th on the Premier League standings but kicked less than their opponents ranked over 2 matches.