Midfielder Kevin De Bruyne revealed that he played in Belgium's defeat to Italy with a torn ankle ligament.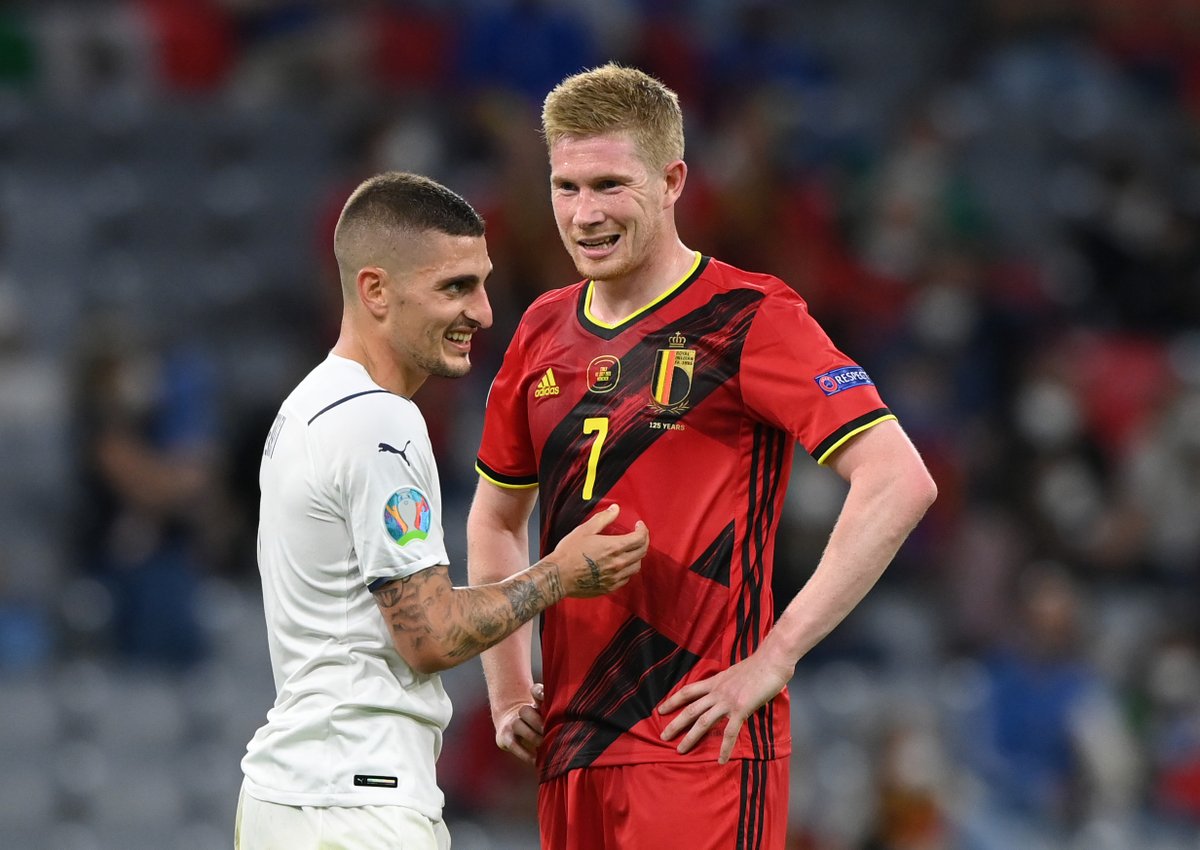 De Bruyne sad after losing to Italy
Facing Italy in the quarter-finals of EURO 2020, Belgium lost with a score of 1-2. The two scorers for the Azzurri are Nicolò Barella (31′) and Lorenzo Insigne (44′). Meanwhile, the Red Devils got an honorable goal thanks to Lukaku's successful penalty in the 45+2 minute.
One of the most notable events in the early morning match at the Allianz Arena was the appearance of Kevin De Bruyne. As is known, the Man City midfielder suffered a serious ankle injury in the match Belgium beat Portugal in the 1/8 round. However, despite the injury has not yet recovered, the 30-year-old star has suppressed the pain and risked the match against Italy.
After the match, Kevin De Bruyne revealed he played with a torn ankle ligament: "It was a miracle that I was able to play today because I clearly had an ankle injury. I tore a ligament. But I feel I have a responsibility to play for my country. It's sad that there's nothing more I can do."
Commenting on Belgium's defeat to Italy, thereby being eliminated from EURO 2020, Kevin De Bruyne said: "We did everything we could to win but we couldn't. They scored a beautiful goal (Insigne), and the first one (Barella) could have been our mistake.
Italy controlled the ball more while we were unlucky because the ball didn't go into the net. That is very unfortunate. Being eliminated is always a very disappointing feeling."
Also in the post-match interview, Kevin De Bruyne said that he has had a very difficult 5 weeks because of continuous injuries at Man City and the national team. In addition, the 30-year-old midfielder also thanked the Belgian team of doctors, who have helped him a lot in the past time.